Yo...
first off...
i'd like to say thanks for everyone who has come through, with deep rooted support.
and also, i'd like to apologize to the fools who haven't copped the album yet..i'm sorry for being mean. but fuck, i meant, and mean what i say dude.
and when i say "let's see where you're at"..it may be mean, it may hurt YOUR feelings, but i MEAN that shit. ("based on a true story b!" what up keynote!)
You haven't checked the 'Blow a G' promo video yet? it's right below..holler:) created by the lovely Baby-G out in Norway!(SAVE THE POLAR BEARS!(no lily))
IF YOU HAVEN'T came through and purchased my CD 'Experience a Whole New Thing'...here are some links right below. click on either one...download, purchase, paypal...got all that shit.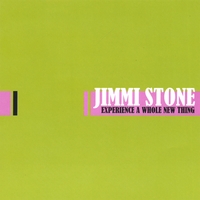 The BRAND NEW:) Shirts Should be Ordered either today or tomorrow, and in your hands very soon:)
i know a lot of you guys want shirts...ten dollars biiiiiiiiiitch!
ABOUT ITUNES...
i'm still waiting to be confirmed for itunes, but as soon as it happens, i'll be letting you know.
AGAIN...
a few people have been asking me if i'm doing shows soon.
i have a band..we are practicing. we shall be hitting venues soon...
but UNTIL then..please show some love and purchase a cd..ten bones, well worth it:)
IF YOU WANT A CUSTOM autograph cd, poster, whatever...purchase on paypal...the paypal store is the button that says "pay now" on the left in my myspace under "band members". yall see it.
confused? just HOLLER.
the last couple weeks have been pretty rough..but i'm sure it's been rough for yall too.
i love you all.
-jimmi stone